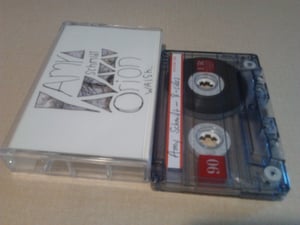 $

5.00
Ten new tracks from Amy Schmidt and Orion Walsh released only on this limited edition cassette.
Recorded by O. Walsh and A. Schmidt in the winter of 2010.
Brought to you by The Hunter Records (c) 2011.
No computers were involved, and no digital copies will be available.
Instrumentation includes guitars, banjo, viola, glockenspiel, and euphonium.